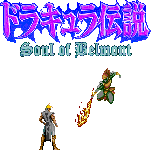 Castlevania was almost my favourite games. Nintendo CV one is the first game that I ever played, but till 1997, SOTN was released. The game was astonishing until I keep on searching for another series from the past and future.
Most of the CV series I played except the Judgement.
My Medals of Honor
Edit
battlearenatoshinden.wikia.com(Admin)
soulcalibur.wikia.com(Admin)
megamanfanon.wikia.com(Admin)
StreetFighter.wikia.com(Moderator)
castlevaniafanon.wikia.com(Rollback)
StreetFighterXTekken.wikia.com(Admin)
StreetFighterEX.wikia.com(Admin)
Tekken.wikia.com(Admin)
Community content is available under
CC-BY-SA
unless otherwise noted.