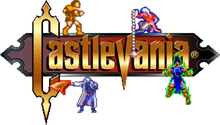 Welcome to Castlevania Fanon Wiki!
Castlevania Fanon Wiki is the universe of Castlevania... only mixed with free style and your way! Feel free to create Castlevania: your style.
About
The Castlevania Fanon Wiki is the ultimate source of custom things for Castlevania. For main directions, ask an admin for guidiance. Thank you for joining this wiki!
Featured and Polls
Below, you will find featured articles, images, quotes, and the poll.
Featured Article: Crimson Stone
The Crimson Stone is an ancient and dark relic...
Content
Latest activity
Community content is available under
CC-BY-SA
unless otherwise noted.